Hiring and onboarding
Hire, onboard, and nurture your incredible team.
Gusto's hiring, onboarding, and engagement tools were built to help you save time while setting your team up for success from their very first day. Even if you're remote.
Offer letters
Send customized offer letters in seconds.
Want to impress new hires? We make it easy to create and customize offer letter templates that reflect your culture and style.
Onboarding checklist
Save time with simple
onboarding checklists.
For every new employee, you have one reliable list. It's a simpler way to get the right forms signed, set up benefits, and more.
We'll include must-haves, but you can also add your own items and even delegate tasks.
The onboarding process is incredibly easy and I know I don't have to worry about paperwork because Gusto has it all under control.
Owner, Bard and Baker LLC
Documents
Send, sign, and store your documents online.
Share documents and request electronic signatures instantly, from anywhere. All your forms are stored in your Gusto account.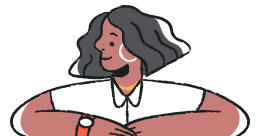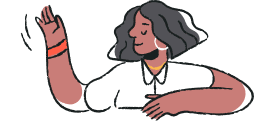 Software setup
Set employees up with the right software in one click.
With Gusto, you can create (or remove) accounts for your favorite tools with just a click. This is sometimes called software provisioning and deprovisioning. We call it a major time-saver.
G Suite
Microsoft 365
Slack
Zoom
Dropbox
Asana
Box
Github
G Suite
Microsoft 365
Dropbox
Slack
Zoom
Asana
Box
Github
Team management
Build a strong work culture
within your team.
Creating a great work environment isn't just about the first day. These tools help you continue to engage and nurture your hardworking team.
Create anonymous surveys to understand your team's needs
Get organized with visual org charts and employee directories
Sign and send virtual birthday cards for your employees
More ways to manage your team.
Time tools
Manage time tracking, time off requests,
holidays and more. It's all integrated into
your payroll, automatically.
Check out time tools
Expert HR
Our Concierge Plan connects you with
certified HR experts and provides tools
like handbook builders, and more.
See the Concierge Plan
Compliance
Gusto helps with federal W-4s, 1-9s, and
automatically files your new hire
paperwork with the state.
Read compliance FAQs
The people platform
So much more than onboarding.
Teams are at the heart of every business. That's why we built the people platform one place with everything you need to build an incredible workplace.