Modern benefits
Finally, employee benefits for every business.
It takes more than a paycheck to build an amazing team. With Gusto, you can offer affordable health and financial benefits to support your team into the future.
Financial benefits + health benefits
Build the right benefits package for your team.
Gusto Wallet app
The Gusto Wallet app makes financial health a reality for your employees. They can manage their paychecks, save money, access emergency cash, and more.
NO-COST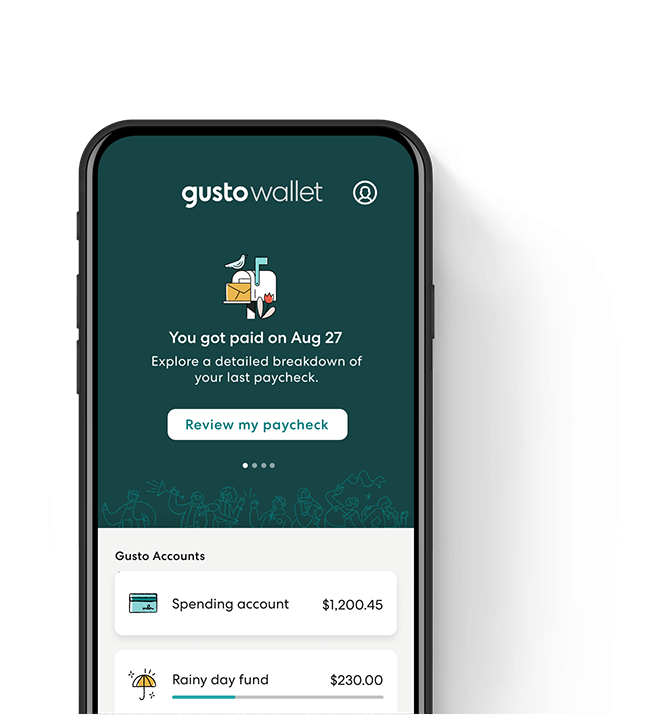 Health insurance administration
Health insurance (and the peace of mind it offers) is such a valuable benefit for your hardworking employees. With more than 9000 plans, 30+ carriers, and licensed advisors, we can help you craft the right plan for your team and budget.
PREMIUM
Workers' compensation
We make it easy to stay compliant and protect your team — plus, it's the law in most states.
LOW-COST
Cash Accounts¹
NO-COST
Cash Accounts¹
With a Cash Account, your employees can set up automatic savings and smart spending. Their spending account is linked to a debit card so they can track purchases and set financial goals.
Bonus! You can deposit paychecks right into their accounts, avoiding the costs of lost, stolen, or fraudulent checks.
Dental
PREMIUM
Vision
PREMIUM
Paycheck splitter
To help with budgeting and savings goals, your employees can split paychecks between multiple accounts.
NO-COST
Cashout²
NO-COST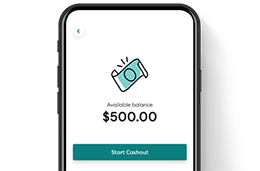 Commuter benefits
LOW-COST
Renewals
Open enrollment coming up? We make it easy to explore plans, work with employees, and we'll even submit paperwork right to your carrier.
NO-COST
Stated employee benefits require that the employer has an active account with Gusto.
¹Gusto is a payroll services company, not a bank. Banking services provided by nbkc bank, Member FDIC.
²The Cashout Program is issued by Sunrise Banks, N.A., Member FDIC. The Sunrise Banks, N.A. Privacy Policy can be found here.
It's time to rethink benefits.
Plans that work for you
Our benefits are designed to be accessible for all.
Stay competitive
Become a business where talented people want to work and stick around.
It's a win-win
A healthy team can better support your business and your bottom line.
We wanted a platform that was easy to use, well designed, flexible, and could act as the single hub for managing employees. I think we literally use every single feature and functionality within Gusto and we couldn't be happier!
Co-founder at The Salty Donut
Compliance help
We'll help you stay compliant and file paperwork with the right government agencies.
Licensed advisors

Our licensed advisors can help you craft the right benefits package for your budget.
Friendly support
Your employees can reach out to us directly with questions, saving you time.
Benefits for all
We'll help you pick the right benefits.
The people platform
Manage your growing team, all in one place.
Behind every successful business is a thriving team. Hire, pay, insure, and support your employees with Gusto's all-in-one people platform.
Frequently asked questions