Medical, dental, and vision administration

Health insurance transfers at no additional cost
Pick-your-cost health reimbursement options

Licensed advisors and compliance support

Medical, dental, and vision administration is included.
With Gusto, health insurance administration comes at no extra cost. And our licensed advisors are here to help you find the right coverage for your team and budget. You can even add FSAs and HSAs for more flexibility.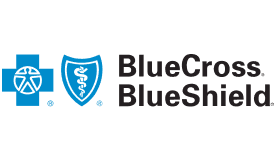 Health insurance varies by state. See if we have you covered.
Health reimbursements
Not ready for traditional health insurance?
Qualified health reimbursements¹ are an affordable alternative to insurance. Employees find their own medical plans and get reimbursed for premiums, up to the amount you choose, each month. It's all managed in Gusto for a low monthly fee.

Learn about health reimbursements
Gusto customerBy managing benefits with Gusto, employees have the opportunity to enroll without me having to do anything! It's such a time saver.
Practice Manager
Grand Lake Veterinary Hospital
Take care of both their health
and their wealth.
Taking care of your team means contributing to both their health and
their financial futures. Check out other benefits available in Gusto.
Compliance help
We provide tools to assist
you with compliance and
help you file the right paperwork.
Licensed advisors
Our licensed advisors can help
you pick the right benefits
package for your budget.

Friendly support

Your employees can reach out
to us directly with questions,
saving you time.
The people platform
So much more than health benefits.
Teams are at the heart of every business. That's why we built the people platform —
one place with everything you need to build an incredible workplace.